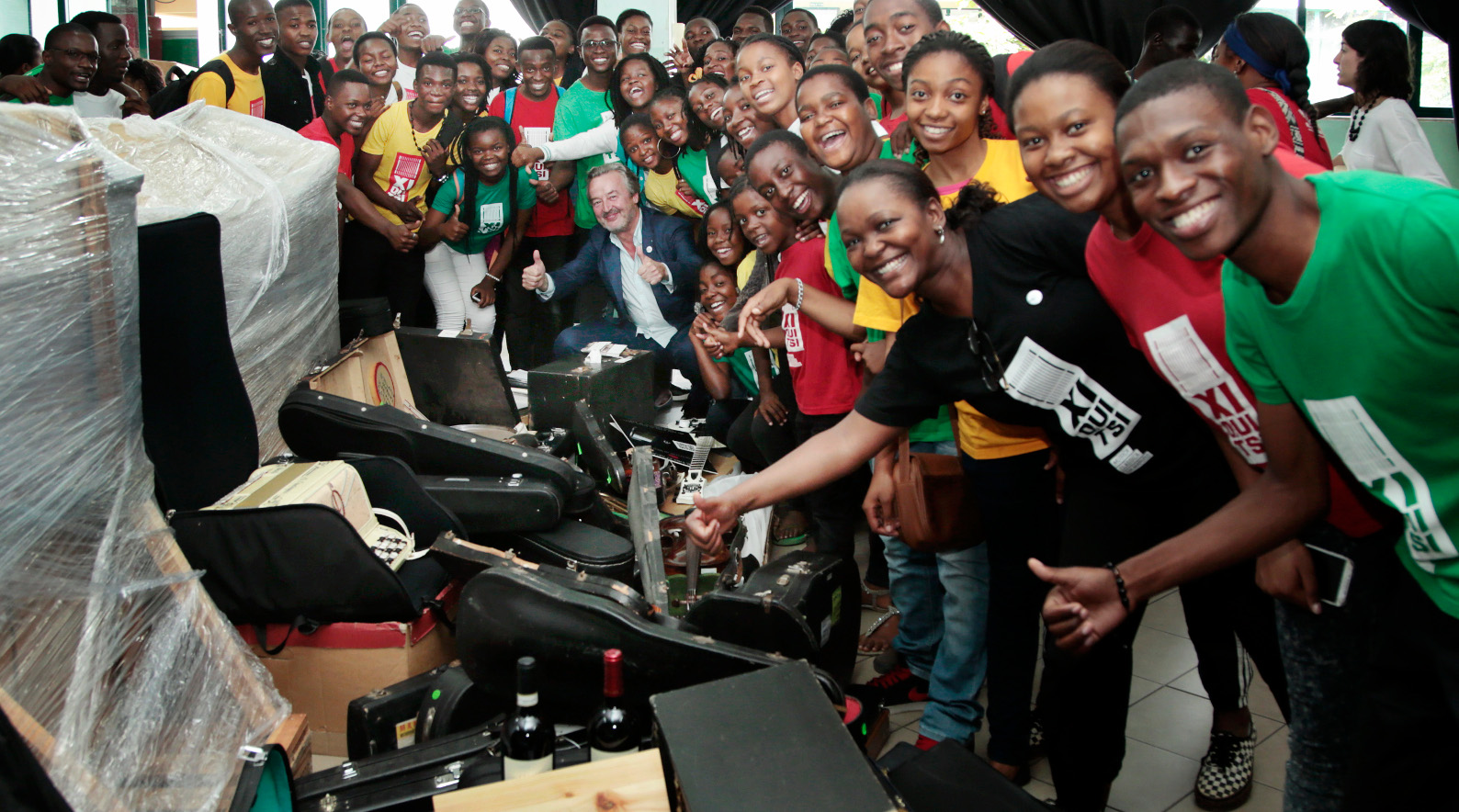 Escola de Comunicaçao e Artes (Maputo)
Music Fund has spent a lot of time with the national music school of Mozambique (for 6-18 years old) by supporting the setting up of a workshop dedicated to pianos (with the only professional piano tuner in the region, Anselmo Chissaque). Repair technicians for wind instruments have been trained as well. The partnership with Escola de Comunicação e Artes (ECA), a department from Universidade Eduardo Mondlan which provides musical education to people over 18 years old, has also accelerated pace.
Since 2012, Music Fund has donated 337 instruments to ECA and supports the training of sound engineers (2 experts trained). In addition, an instrument-making workshop for guitars and stringed instruments has been set up. Three repair technicians have been trained to work in that workshop.
Thanks to Milano Musica, an Italian partner of Music Fund, a 2-week training programme on sound engineering techniques has been delivered to ECA in 2017. Milano Musica also facilitates a 3-month internship on violin instrument-making techniques in Cremona for a young student. A guitar repair technician from Mozambique, trained by Music Fund, followed a 2-month training course on repair techniques for wind instruments in Music Fund's workshop located in Marche.
The future: Music Fund and Milano Musica have organised training sessions on sound engineering techniques since 2013 in ECA. The aim was not only to deliver training on the equipment available in the school, but also to give introductory workshops on professional sound engineering techniques and to integrate them to the tuition pack of ECA. In 2018-2020, we will focus on the ECA Sound Factory project. Three already trained students will be able to follow an advanced training, but they will first need a proper recording studio, adapted to the specificities of acoustic instruments and with enough room to host an ensemble. This space will not only be used for recording sessions, but also for rehearsals and to broadcast music through the school's radio. The training courses will be organised in that space.
In 2018, we want to give Anselmo Chissaque, the piano tuner of Music Fund, the possibility to increase his knowledge, so we contacted Chris Maene, a famous Belgian piano manufacturer and a Music Fund ambassador. Chris Maene will travel to Maputo in early 2018 to work together with Anselmo in order to restore a Steinway grand piano belonging to the "Centre culturel franco-mozambicain".