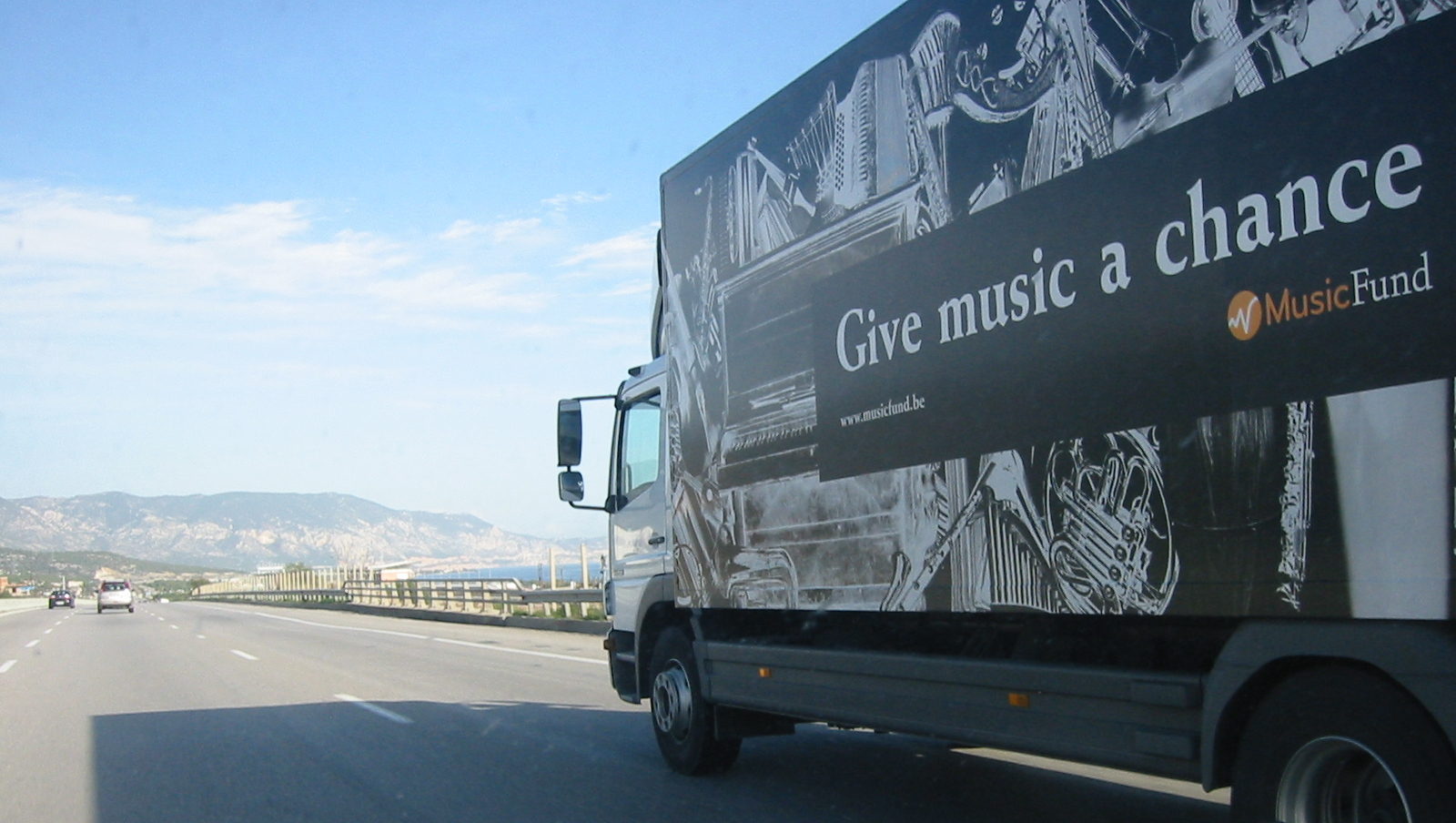 Our History
When it was created, Music Fund was the result of an unusual synergy between Oxfam Solidarity and the music ensemble Ictus.
Since 2002 Ictus has regularly been sending musicians to music schools in Palestine, Israel and Mozambique.
While he was on a mission in Palestine, Lukas Pairon, general director of Ictus, realised that the musicians there worked in difficult conditions and that there was an urgent need for musical instruments.
The idea of organising campaigns to collect instruments emerged. In 2005, up to 500 instruments of all kinds were received with the support of Oxfam-Solidariteit. The first shipment to Palestine and Israel took place around the end of the same year. The lorries carrying the musical instruments out of Belgium displayed our creed: "Give Music a Chance".
Other shipments to the Middle-East and to Africa soon followed. But it was felt necessary to go one step further in order to turn these donations into sustainable projects. This is why we set up training programmes for musical instrument repair technicians, giving partner organisations the capacity to maintain their instruments by themselves. The objective was to allow our partners to build a professional know-how.
Music Fund has in the meantime developed and expanded, and is now an organisation with 3 part-time employees and a large number of part-time workers and voluntary workers in Belgium and abroad. Beside the administrative office in Brussels, there is also a workshop in Marche-en-Famenne, where instruments are repaired, and an instrument storage facility in Jemelle. In 2010, the European Commission selected Music Fund as "Best Practice in Culture and Development".