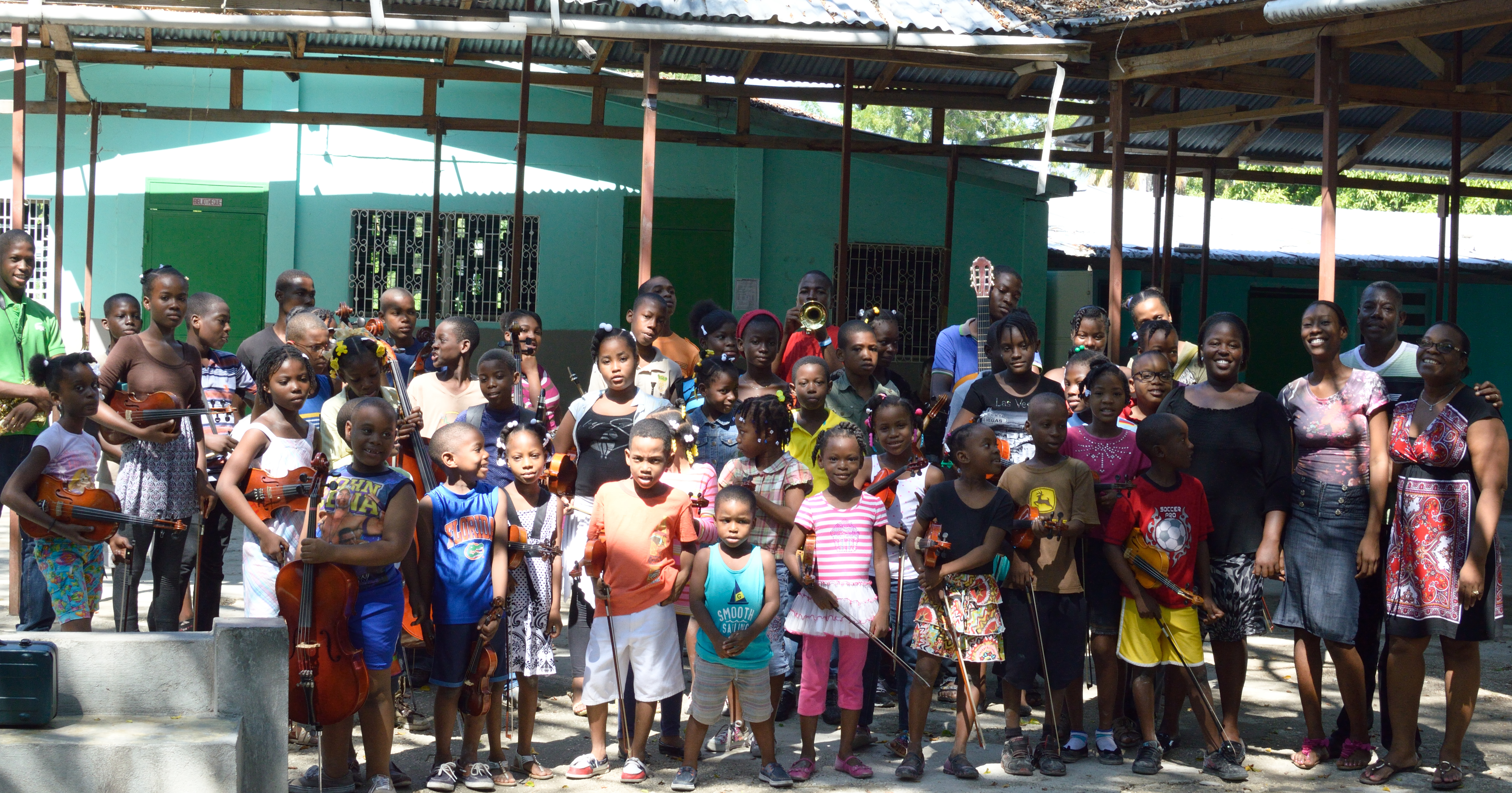 Collecting, repairing and distributing musical instruments
In 2005, Music Fund was still organising the collections itself, but since the beginning of 2006, concert organisers in various European countries have taken over organising these collections in the form of a concert, a festival or another event. Through these collections and thanks to our collecting points, we receive musical instruments all year round.
Our experts then check and, if necessary, repair the instruments. The details of the work carried out is entered and stored into a database. The musical instruments Music Fund distributes must be playable from the moment they arrive at one of our partners. A large number of instrument makers and repairers, as well as training institutions offering courses in instrument-making have volunteered their services for free or next to nothing.
Music Fund is also invited to large instrument fairs such as the MusikMesse in Frankfurt and Music China in Shanghai, where we can meet sponsors who give us not only new instruments but also covers, accessories, strings, spare parts,…
Once the instruments have been repaired, we ship them to our partners in the South, either by using large means of transport or smaller shipments with the help of private couriers.
Selection criteria and objectives for partner projects
Music Fund supports existing music initiatives that give music, regardless of the style, a central role and that make use of western musical instruments.
We consider the following criteria for the start of a project: the sustainability of the organisation, the requirement to develop an action plan based on various steps (lending or donating of instruments, setting up of a repair workshop, training of repair technicians, sharing of expertise), the reliability and the anchoring of local responsibles.
Our goal is the autonomy of the trained repair technicians and the permanent maintenance of the workshop thanks to equipment that can be found locally.
In some cases and under particular conditions (notably the possibility for people to ensure instrument maintenance and transport by themselves), we donate or lend instruments to projects without delivering training programs for repair technicians.
Local workshops and repair technicians
The training of local repair technicians and the maintenance of instruments is as follows:
Local introductory workshops (1 or 2-weeks) given by a European expert to a given number of participants.
A workshop is set up in a physical space and equipped with the necessary tools.
Music Fund selects the most gifted participants, who are given the chance to follow local training course on repair techniques. This includes yearly 2-week training sessions.
Longer internships of up to several months in Europe. These take place in our own workshop in Marche-en-Famenne, for stringed and wind instruments or in other places, depending on the supervisor (for instance, in Cremona, Italy, for violin repair technicians, thanks to our partnership with Milano Musica).
Ideally, the trained repair technician receives a salary from the partner organisation calculated on the basis of the time spent on site.
In 2009, Music Fund started to develop "South-South" projects: regional training delivered by recently trained local repair technicians who are being sent to Music Fund projects in other regions.