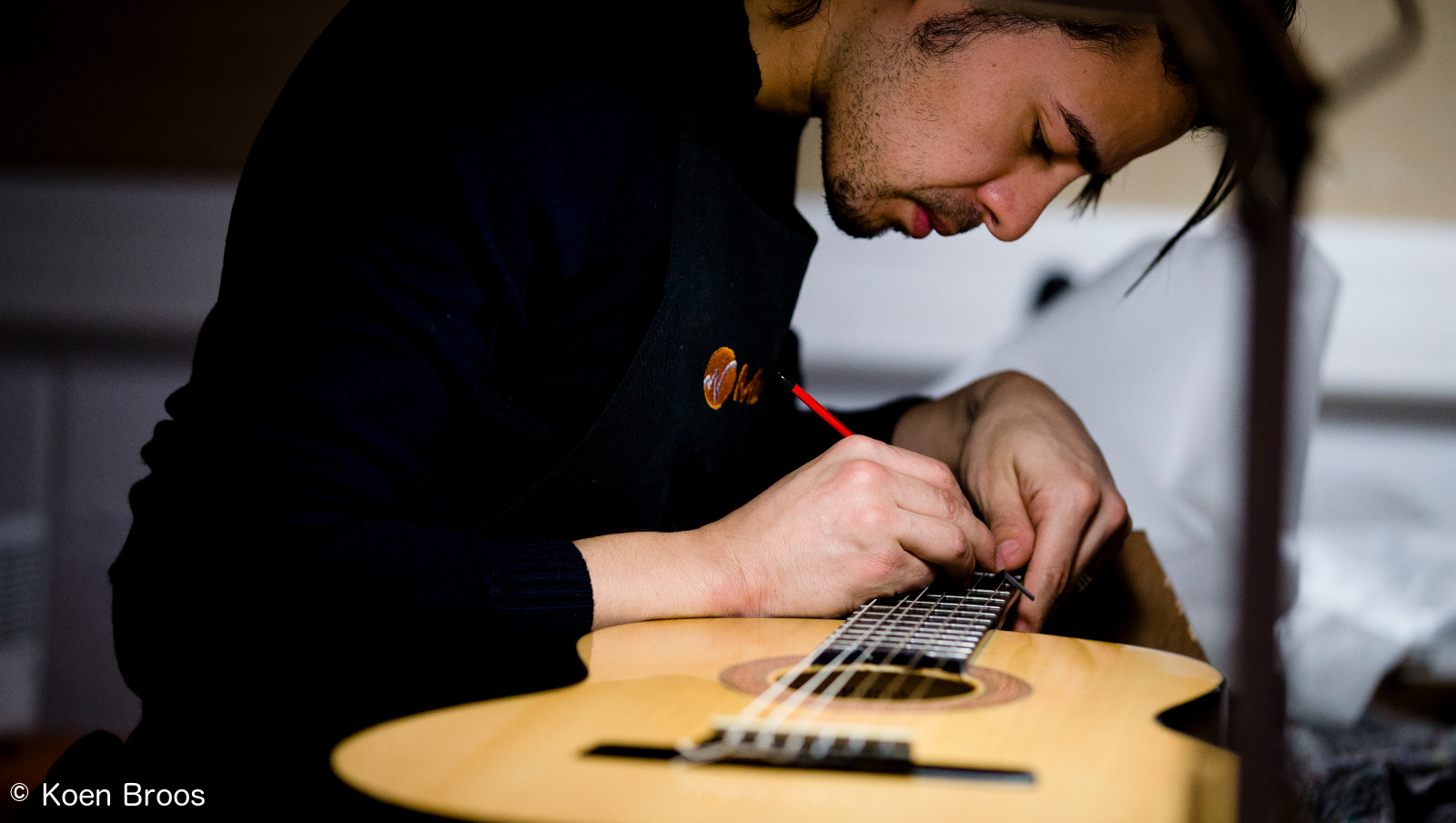 Music academy of Tetouan
Each year, 450 students learn music-reading, piano, violin, guitar and saxophone (classical or arabic-andalusian music) in this academy belonging to the Moroccan ministry of Culture. With the support of Wallonie-Bruxelles International, Music Fund has been working in the region of Tetouan since 2012. A well-equipped repair workshop has been set up and various repair technicians were trained, amongst which a piano tuner and a number of repair technicians for guitars and violins.
In 2017, Music Fund sent two experts to Morocco for a 7-day training on piano tuning and repair techniques for wind-instruments. One Moroccan student came to Brussels that year for an internship lasting 2 and a half months on piano tuning.
In 2018-2020, Music Fund will start a new phase of its project. Wallonie-Bruxelles International will support our project to develop an enlarged service offer for musicians in the northern part of Morocco, beyond Tetouan.
This project has a.o. the following objectives:
to raise awareness amongst 500 musicians from Tanger, Oujda, Rabat and Tetouan about the need to maintain their instruments and to inform them about the presence of qualified repair technicians in the northern part of Morocco
to deliver an introduction to the basic techniques of instrument maintenance to 50 musicians
to deepen the training of 3 expert repair technicians for each instrument family (plucked instruments, stringed instruments, wind-instruments and pianos) and to provide 2 new experts with training,
to foster the exchange between Moroccan people and the Moroccan community in Belgium (in collaboration with Belgian music schools),
to develop the knowledge of repair techniques of traditional Arabic instruments in Belgium.