A musical connection between Italy and Mozambique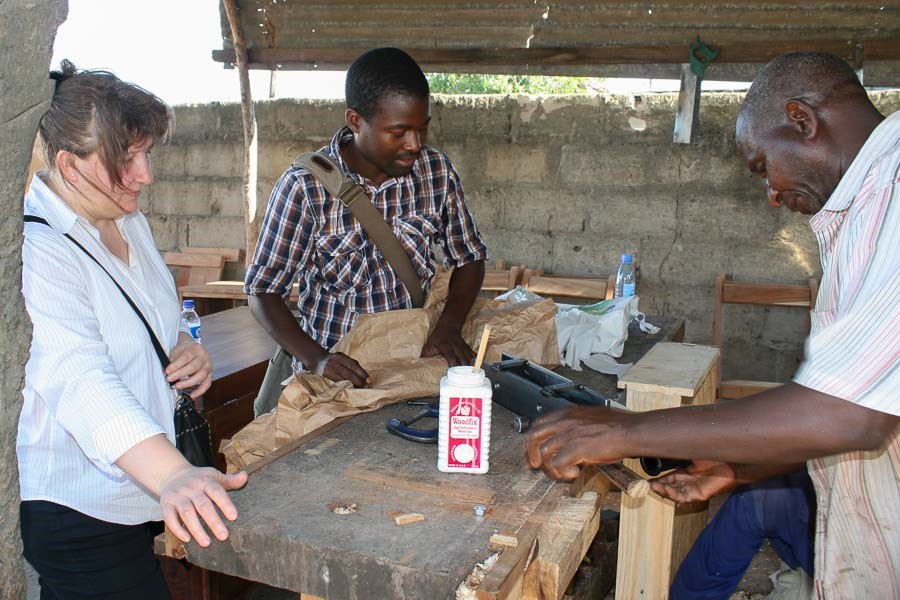 2016 promises to be a successful year for the Milano Musica projects. In april 2016 the Mozambican Patricio Mandeia, will be able to follow a two months internship in instruments repair in Cremona, under the tutorship of the Master luthier Luisa Campagnolo. Read on for the report of last year's activities of Milano Musica in Mozambique.
In 2015 the Italian partner of Music Fund "Milano Musica" organized many workshops and internships, both in Mozambique and in Italy in order to train local musicians in instrument maintenance and repair.
In Maputo – Mozambique, many new trainees learnt how to repair the instruments donated by Music Fund, thanks to the workshops held by the Master luthier Luisa Campagnolo at the Escola de Comunicação e Artes (ECA) of the University Eduardo Mondlane. The two expert trainees Ozias Americo Macoo and Katlego Wordsworth Malapane, who had already finished the three months internship in 2014 in Cremona, had the opportunity to work as assistants of the Master luthier.
A workshop specifically for musicians, was organized to teach the local string players how to maintain their instruments.
After the last visit of Milano Musica to Maputo, the repair workshop for string and plucked instruments is in full swing! It received new donations of materials and tools, to work in full force in 2016!
Meanwhile in Italy, Ozias Americo Macoo has had the opportunity to refine his skills in instruments repair, through another three month internship in Cremona, where he worked under the tutorship of the Master luthier Luisa Campagnolo.
The Italian partner of Music Fund, Milano Musica continues to support Music Funds projects in Africa, with the support of The National Confederation of Artisans (CNA) of Milan and Lombardy!