Music Fund in marche!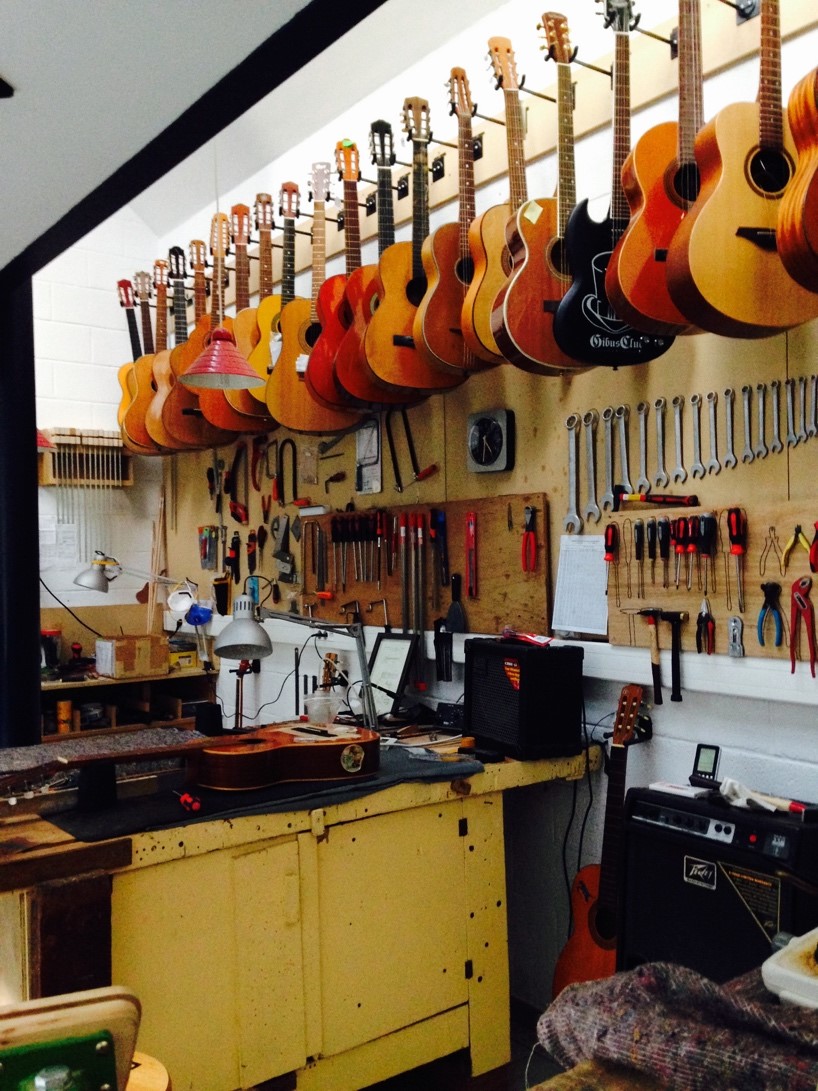 The municipality of Marche-en-Famenne decided to renew their support to Music Fund for the three coming years. Thanks to the city of Marche, Music Fund resides since 2013 in two magnificent workshops in the heart of the city centre. One workshop is specialized in repairing guitars, the other workshop focuses on repairing wind instruments. Come and have a look in our workshops!
Music Fund collects an average of 300 instruments each year. Before the instruments are being sent to partnerschools, they are checked, repaired and well adjusted. First of all, the string and wind instruments pass by the atelier in Marche, where the technicians-repairers examine them and make them sound like new. Christian Bertram coordinates the ateliers and takes care of the guitars. Gwendal Moalic and Déborah Lémery, a french couple of wind instrument-repairers, fell in love with the Ardennes (ànd Music Fund!) and decided to move to Marche, to work in the Music Fund workshops. They repair with great expertise the clarinets, trombones, bugels, saxophones,…
But Christian, Gwendal and Déborah are not alone in the workshops. Students from all over the world come to Marche to study instrument repair. They come together in Marche to practise the craft of building instruments and to repair them so Music Fund can send them to its partner schools. Some become a professional luthier, others come there out of curiosity or passion. The workshops are open to everyone.
Are you a musician yourself and is your instrument bothering you? Then you can confide it to one of our specialists for a qualitative repair. The receivings will be completely used for one of our projects: the shipment of instruments, scholarships for students, instrument-repair workshops in the south,…
Do you want to do more? You can host one of our students from the south, give us an instrument you don't use anymore or make a donation. Do you feel like visiting our ateliers? Please do not hesitate to contact us and knock on the doors of our workshops!
Music Fund could count on the support of the Province of Luxemburg for the equipment of the workshop.